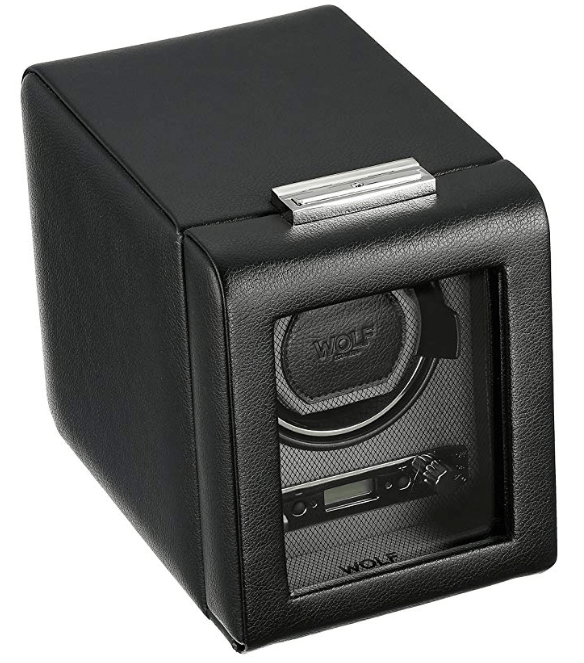 Quick Facts:
Facts coming soon. Page under construction.
The first automatic watch winder we will be reviewing is the WOLF 456002 Viceroy Single Watch Winder. It comes from the WOLF brand, both highly regarded and extremely reliable. But is this watch winder worth the money, and is it one of the best?
Features
The WOLF 456002 Viceroy Single Watch Winder comes with a variety of features to help meet all your watch winding needs. These features include:
A LCD display screen that has a backlight
Turns on whenever touched or when someone fiddles with the control knobs
Many available options for rotating: from 300 to 1200 turns per day
The LCD screen is equipped with a countdown of how many rotations are left in a day
The cuff has been created to accommodate even bigger watches and lock in the winder drum for a snug fit
Can turn clockwise, counter-clockwise, and bi-directionally
The unit can run either on a 33V adapter that comes with it or D-cell batteries
Pros
Completely silent
Different programmable modes
Great design for both small and larger watches
Fits watches securely
Cons
Came with no paperwork or instructions, so you have to research online if you need additional help in its operation
Summary
The WOLF 456002 Viceroy Single Watch Winder is one of the best automatic watch winders on the market today. It is silent to use but also boasts of additional features such as the ability to wind even the largest of watches.